Earthwalk Ways:
Tools and Programs ranging from natural stress relief to Awakening Practices.
Live life fully, embracing the sacred Medicine Wheel of life; the sacred adventure in it all.
Get out of victim consciousness, transform negative patterns, access more guidance and intuition and give yourself fully to your life. There really is no greater joy on earth.
Explorations & Tools for living in the Green Zone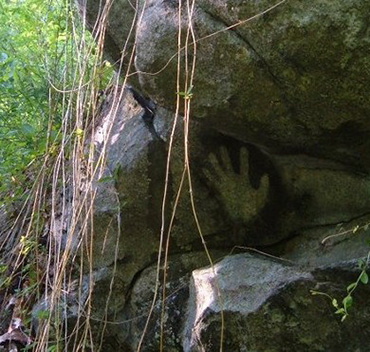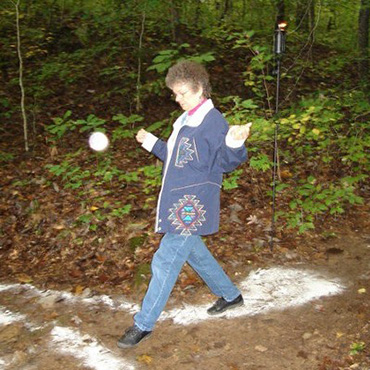 donate for my teleconference programs and phone sessions. You can also send in your reservations place holder for workshops and retreats.
This is a Paypal button and you can transfer funds to my Paypal account through your credit cards or your own Paypal account. Thank you very much for keeping the wheel turning. May all our economies be blessed and abundant and may all we give return to us a hundred fold.
The Ways, in Earthwalk Ways, are ways we learn to listen to ourselves, our lives and nature for the clues to the soul movements within us. They are ways we learn to go through the passages and squeezes life brings with a little more faith and grace. They are ways to awaken and evolve in consciousness to an integral level, which is helpful on earth and is the human of the future.
The Earthwalk "Ways" are all examples of three basic principles and practices I call,
The Art of Deep Listening, Soul Whispering, and Natural Communion.
Natural Communion Nature Programs work with our relationship to the ecological and sacramental aspects of Mother Nature. We have largely been uprooted from daily life in a natural setting and our sensitivities have atrophied. We live in a thinking realm and nature lives in a sensory, feeling realm. Nature can restore something very vital to us, a sense of being, receptivity and trusting inter-connectivity.
There is a growing and significant body of research that is showing us much of modern disease, ie. stress, can be seen as the effect of "Nature Deficit Disorder." This new healing modality is called Forest Bathing or Forest Therapy. It is a wonderful form of Contemplative Mindfulness in Nature. I have added the Forest Bathing and Forest Therapy Guide Trainings to my list of Natural Communion offerings. Email me to get on my list for next year's Forest Therapy Guide Training weekends. earthwalkways@gmail.com
The Art of Soul Whispering is about your life experience and your personal story here on earth, which is a reflection of the inner landscapes of your soul. Discovering the relationship between your life experience and your own inner landscape is what frees us to experience a life of fulfillment and meaningful learning. We learn how to "deeply listen" into our inner energy states and feelings. The same witnessing, mindful presence we learn to practice in nature is applied to our own inner nature. Using this form of mindfulness, we discover the undiscovered country. We also discover the joy of being and the music of life.
Taken together, the Art of Deep Listening, Soul Whispering and Natural Communion, is a complete program that is deeply nurturing, transformative and awakening, offering healing for us and for Mother Nature.
This link has all of my events on line or at the Retreat. https://www.meetup.com/The-Art-of-Soul-Whispering/ Private supported retreats involve a customized mix of these options.
There are many fun and wonderful practices and ways we incorporate this on individual retreats and group workshops here.
Natural Communion Nature Programs and Practices include:
Labyrinth and Waking Dream Walks
Rappahannock River Quest (Day long Nature emersion experience, floating the river.)
Nature/Vision Quest. Solo's or Supported Nature Immersion retreats.
Classes in Nature Attunement, Contemplation and Meditation. (Forest Bathing)
Nature and ceremony. Nature Crafts
Sweat Lodge and Medicine Wheel Teachings. ( these are not traditional lodges but support and celebrate the grounding in the feminine energies of being and receptivity that allow us to walk in balance on the medicine wheel of life.)
Nature as Portal to the Spiritual and Shamanic Realms.
Nature As Spiritual Practice
Full Moon Fire Circles and Drumming Circles
Custom Nature Ceremonies
Nature & Spirit New Dimensions Cinema.
Art of Soul Whispering includes:
Pathwork sessions and seminars
Free Teleconference programs.
The Art of Soul Whispering Mondays at 8pm 1 712 432 0175 9447737 pin.
The Wisdom of the Guide Wednesdays at 7:30 pm 1 712 432 1075 947366 pin.
Pathwork bi-monthly Spiritual Support Group Sundays 9:20-12:30
Breathwork and Core-Energetics on request and offered in workshops.
Dying into Life Year long Mystery School at Sevcnoaks
The Art of Soul Whispering Deep Listening and Natural Communion Webinar. Next one January 17,19, and 26. Find out more and register here.
https://www.eventbrite.com/e/the-art-of-deep-listening-soul-whispering-natural-communion-tickets-30192690149
Individual Sessions, Phone sessions, teleconference classes and groups, workshops and seminars.
Ceremony and Ritual
I am a qualified celebrant and ordained minister and I can work with you to design your marriage ceremony, or teach you how to use ceremony for life transitions, healing, and community. Ceremony has long been part of Natural Communion and The Art of Soul Whispering.
I also write music that is in praise of nature and spirit. Check out some samples on the Music page. We use this music and other chants, rounds, and songs of spirit and nature, in fire circles and ceremony and for breathwork. Native Flute and Guitar, djembe's, rattles, tom toms and digeridoos are also a part of the retreat orchestra for fire circles and ceremonies.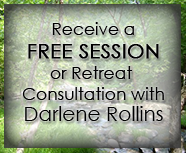 Any of these programs are also available on retreat or with the Day Spa experience.
Earthwalk Ways offers spiritual development counseling alongside the scenic Rappahannock River in Fredericksburg, Virginia.
Please feel free to call me at 540 752 5540. No pressure, but the best way to explore if what I offer is what you are looking for.
Contact me in Fredericksburg, Virginia, for information about my retreat and my health and well-being programs.