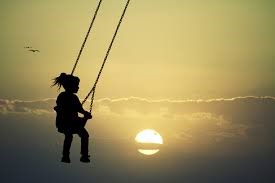 Shifting Your Inner Child:
A Transformative Approach
To working with the Negative Child Consciousness.
Most people don't know what to do with their "inner child," those feeling reactions we have that seem inappropriate, overdramatic or resistant to the circumstances and cause us embarrassment and frustration.
This aspect of us will not show up as we want it to. It seems to be opposed to our own conscious rational desires, best interest and highest calling. It won't measure up; it is proof of our failure.
Sometimes it lives near the surface of us, and sometimes it is deeply buried and only comes out in crises.
Because this aspect of us gets in the way of our conscious desiring, it is understandable that we would try to suppress it and use our mask to cover it up. It seems the adult thing to do. Send the inner child to its room for now. Fake it till you make it.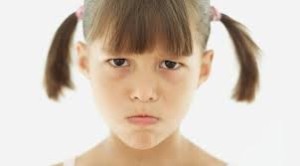 This approach is typically about controlling the symptoms of our dis-ease and not really creating conditions for healing.
Our negative relationship with this "inner child" is the problem. The more we judge and try to fix it, the more we suffer from our own harsh disapproval. The more we reject this unacceptable self, the more split we become.
To reconcile this split, we must create a positive relationship with our inner child. One where the adult consciousness instead of judging, can support and re-educate the inner child consciousness.

A 3 Part Introductory Seminar will give participants a good feel for this way of working with your own inner child.
For more information read further below and look at my blog http://earthwalkways.com/understanding-inner-child/


The next introductory seminar will be a 3 part Seminar on integrating and re-educating the negative inner child and freeing the divine child. Thursdays from 8-9:30, February 9, 16 and 23.
Participants will receive the recorded sessions and supplemental materials. This is an introduction to a form of Process Meditation based on Pathwork Lecture 182 that is a blending of Pathwork and Mindfulness that can be learned and used throughout life. Three Part Intro Course $75.00
Learn another frame of reference for working with the dualistic child states and pain bodies that block us from our higher self expression. One that allows you to shift your own identification and become the resource for your separated aspects.
You will learn to identify rather than identify with the many parts of you, bringing them into consciousness to understand them.
You will bring to light the inner splits and resistance and realize how they are projected out into your experience for you to recognize and transform.
You will learn a basic 4 step process meditation to support the resolution of these splits that will increase your ability to stay centered, relaxed and present in life. You will learn the healing power of breathing with and through all experience so it can be felt and released rather than held and denied.
You will discover a more life-giving story of acceptance for the frustrating or traumatic parts of your life. You will see them as part of your evolutionary journey and you will understand how they are helping you awaken. Your beautiful dangerous assignment as my friend Caroline Casey says.

You will appreciate yourself in this larger mission and learn to get guidance from your inner wisdom to help you shift and transform yourself through your life experience.
Part 2: This can be followed by a 3 month advanced study for your own personal support or for life coaches who want to include this as a way of working with others. A great prelude to the Pathwork Transformation Program in September at Sevenoaks.
You will receive training in, demonstration of, and personal coaching using this technique
You will be able to use this process both in your own life and in your work with others.
For more information please feel free to call Darlene Rollins at 540 752 5540
---
---




Darlene Rollins is a Pathwork helper with 25 years experience. Pathwork was one of the first integral life coach training programs in the country. Darlene has distilled this work down for those trained in other programs to add to your own coaching repertoire. She owns Earthwalk Ways Forest Therapy Institute and Retreat near Fredericksburg, VA