Retreat Gift Certificates for your favorite supporter or for yourself:
Nourish the Spirit of the One you Love!
Go ahead and stop the world and get off for a few days. You will be surprised at how great this feels and how this gift keeps on giving. Learn to carry the Peace of the Forest with you into your everyday life.
Relax, Rest, Refresh, just BE……
The Earthwalk Retreat is a perfect natural cocoon; a place of peace and beauty, comfort and nourishment. For more information on the various kinds of supported or on your own retreats visit the Program page, the Forest Therapy and the Pathwork pages and call Darlene for a free consultation about all the ways you can set up your retreat and tailor it to your unique purposes: 540-752-5540.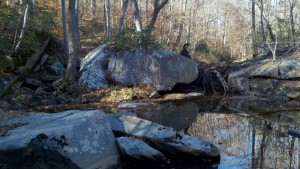 To order your custom Retreat Gift Certificate call me at 540-752-5540.
Retreats can be supported or on-your-own for purposes of rest and relaxation, meditation, Inner work, prayer and healing,
or a deep restorative reconnection with nature.
Create your own time out of time…. a passage rite, a dreaming or visioning retreat.
Try a creativity retreat for artists, photographers, nature crafters,
poets and musicians. Are you considering a dietary detoxification process?
It helps to have a place to go outside of your usual routine.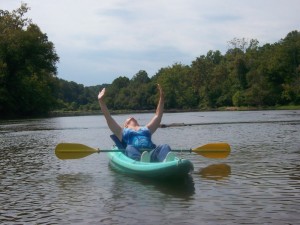 This is a great gift for the care giver in your life.
Check out the ammenities and cozy accommodations you will enjoy here, listed on the Nature Retreat page.
Let Darlene help you figure out a package that fits your budget accomodations, number of days, meals and if you want to book a massage or some support sessions. Darlene can answer all your questions. 540 752 5540.

There are many options and so we must consult on the phone. There is a great option for your budget. Prices from $75 for a Day Retreat with Forest Therapy Session, and up.
.
Call now to purchase a package based on your budget of time and money, and let your loved one fill in all the details. 540-752-5540.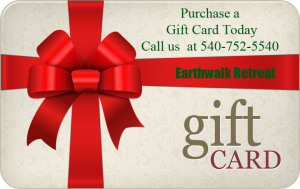 Call now to purchase a package based on your budget and let your loved one fill in all the details.
A day or two really "away" from the it all will do wonders. Include some support programs and some "on your own time" and your gift will be deeply appreciated. 540-752-5540.