Welcome to the Events Calendar
Much of the calendar is open for custom one on one retreats or small group workshops, luncheons and Day Spas that are requested by various individuals and groups.
These programs, workshops and day retreats are posted and described on my meetup. www.meetup.com/The-Art-of-Soul-Whispering/
Teleconferences and tours are free and you can also recieve a free exploratory Pathwork session.
Events are listed on the calendar below with a link to my Soul Whispering Meetupwhich is a good way to stay connected to my offerings.
You can also follow me on Facebook. I have a business page you can link to at the bottom of this page and if you want to be in closer contact friend me at Darlene Rollins.
In addition to on site events, I offer various teleconference groups and webinars. Several are free and others are short webinar courses for a great price. These are also listed and linked to the meetup from the calendar below. Please call me to confirm rsvp if the event is on location at the Earthwalk retreat, to receive important directions needed to find us. This is a private residence so tours and access is by appointment only.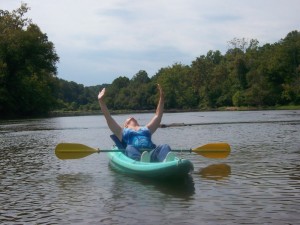 Call me to schedule a tour to meet me and explore what is here. 540 752 5540. See the calendar below for upcoming programs.
Ongoing Pathwork Spiritual Support Group is open to new members. To continue in the group one also needs to have personal sessions. Call if you are interested. Group work is very powerful and deep, and the intimacy one achieves with all kinds of people is a model of what can happen on earth. Come and give it a try! 540 752 5540
On Sunday afternoons I often offer a sampling of programs such as Breathwork, Inspirational Attunements, Natural Communion/Forest Bathing, Trans-formational Movement etc.
Drumming and Fire Circles throughout the year.
Contact me if you are interested in the 2017 Forest Therapy Guide Training Schedule.
For individual retreats many of these programs are offered and in addition there is a great library of video and books available.
Below is my calendar and offered events are described in detail if you follow the link. The duplications on the calendar are due to multiple postings on several meetups and are the same event. If you wa
nt to be notified of my programs I recommend you sign up for the Soul Whispering Meetup. Thank you and hope to see you soon.
To register and pay for events or retreats you can use the paypal button on the program page, or go to my eventbrite event registrations.
_______________________________________________________________________________________________________________________***********************************************************************************************************************
_______________________________________________________________________________________________________________________